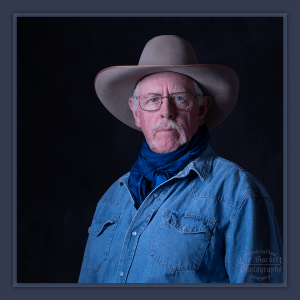 I was born waaayyy back in the mid 1900's in California.
It didn't take me long to learn how to get my mom's camera out, and learn
how to work it, sort of... My mom quickly gave me my own camera to save her's.
My new found creativity was soon curtailed, a little, when my mom
explained she couldn't just buy me rolls of film everyday.

My Mom, a school teacher, baked at a summer camp near Lake Tahoe
for the summer months. When I was in the 5th grade, I went and
announced to the people at the horse corrals I was there to help too.
So, they put me to work. By the time I was in the 8th grade I was
hired to work with the horses. And so began my life long passion of
working with horses. After the first year of high school, I moved to Idaho to learn more about working with horses, ranching, and of course finishing high school.

I am a Certified Farrier (Horseshoer), and have also worked as a cowboy, logger, truck driver, carpenter, and horse trainer. The horses I have trained have won national as well as state titles.

My wife, Diane and I, live on a small ranch in Burnett, Wisconsin where we raise and train horses as well as beef cattle.

I am an award winning photographer, award winning horse trainer, and published author. I combine my knowledge of the outdoors, love for animals and people, to form my unique perspective.